125 years since distilling our first drop, Speyburn is now more than a whisky.
We face each new challenge with the same spirit of invention as our founder. Our valley home made space a precious commodity, so instead of building out, Hopkins built our distillery up through the trees. Instead of one vast drying floor, he raised his malt upwards using layer upon layer of mesh, infusing it with the vibrancy of the Speyside air.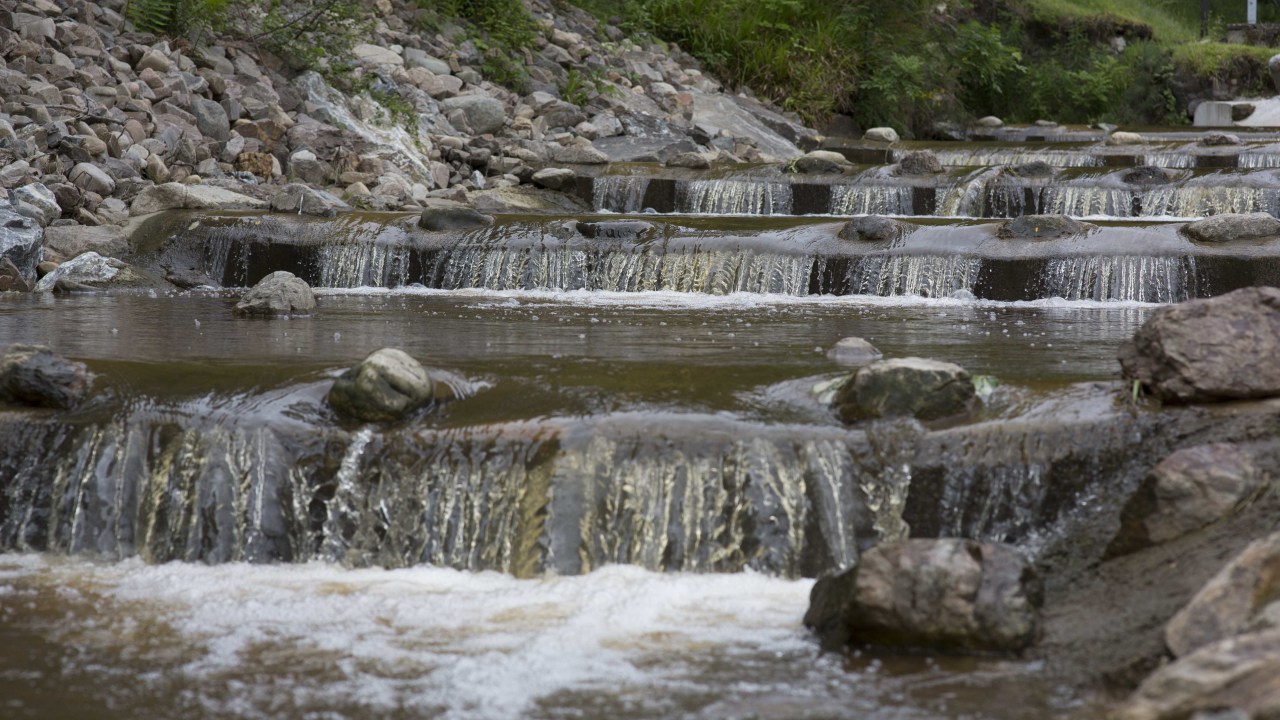 1
WATER SOURCE
While hunting for the perfect spot for his distillery, Hopkins discovered the Granty Burn – a stream left untouched by man and flowing with remarkably soft & pure spring water.  Over 100 years after its founding, Speyburn remains the only distillery to use the pure, crystal-clear water of the Granty Burn.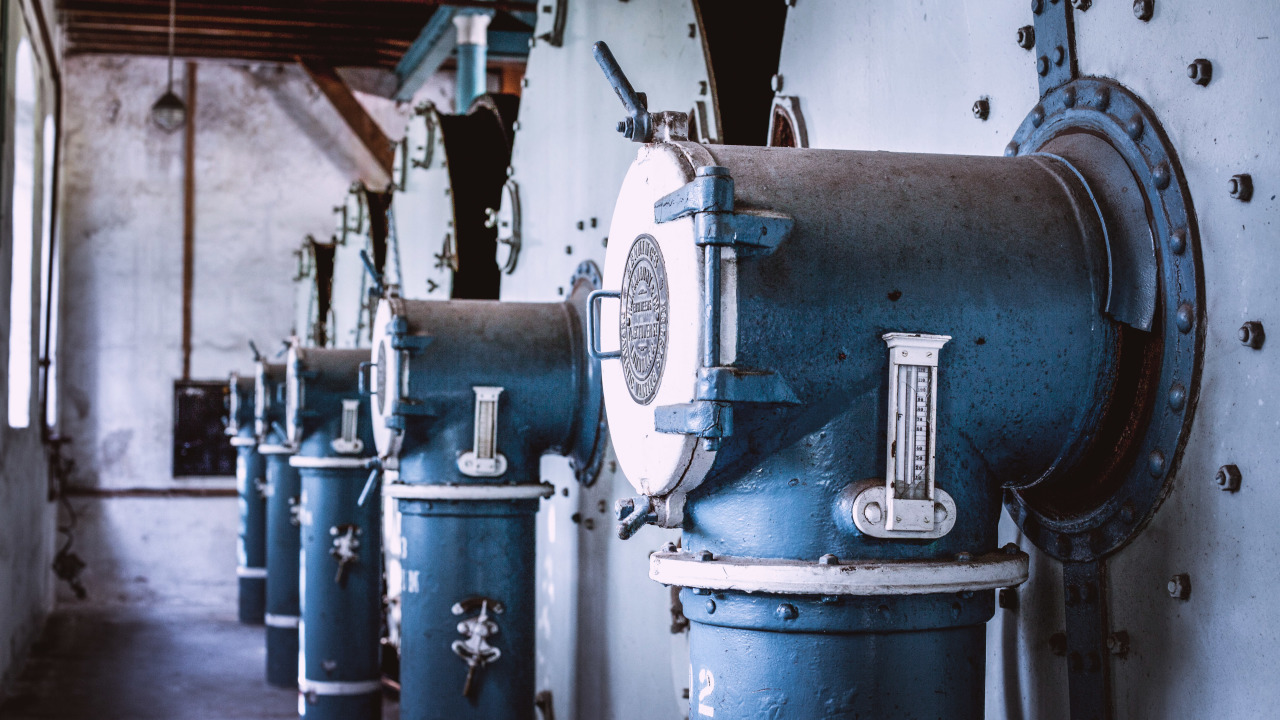 2
MALTING & MILLING
Speyburn goes to great lengths to draw on the best this land has to offer. By sourcing consistently high quality malted barley from our long-standing UK suppliers we ensure that this key ingredient is the perfect first step to creating our award-winning single malt whisky. Before we can fully extract the excellence locked in the grain, our 10 tonne twin-roller 'Boby' mill crushes the malt into grist 5.6 tonnes at a time.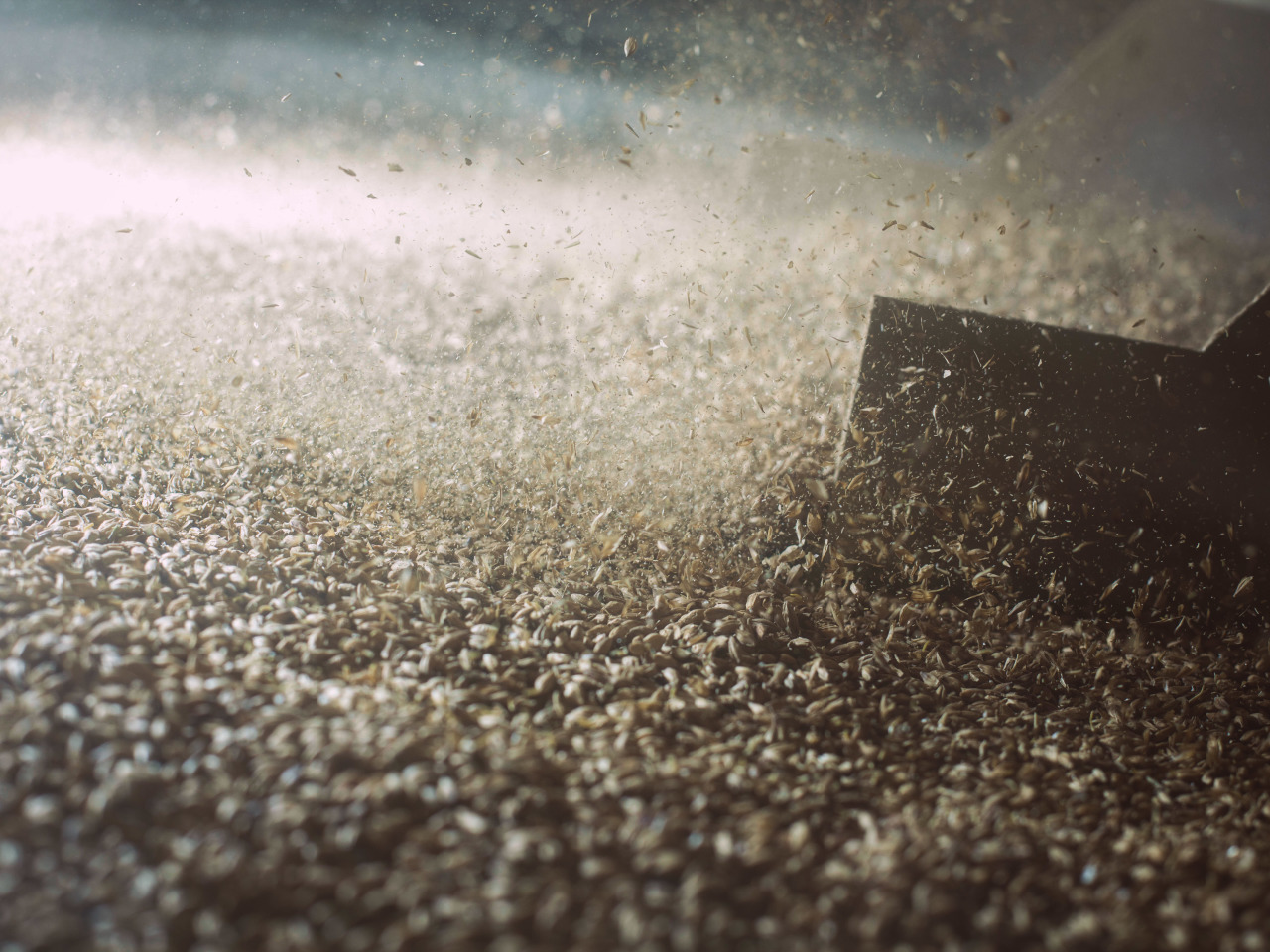 3
MASHING
Here at Speyburn we take four hours to complete one mashing cycle. During that time the grist is repeatedly sprayed with hot water to convert starches into fermentable sugars. Our large mash tun efficiently produces clear and flavoursome 'wort' – a sugary liquid ready for fermentation.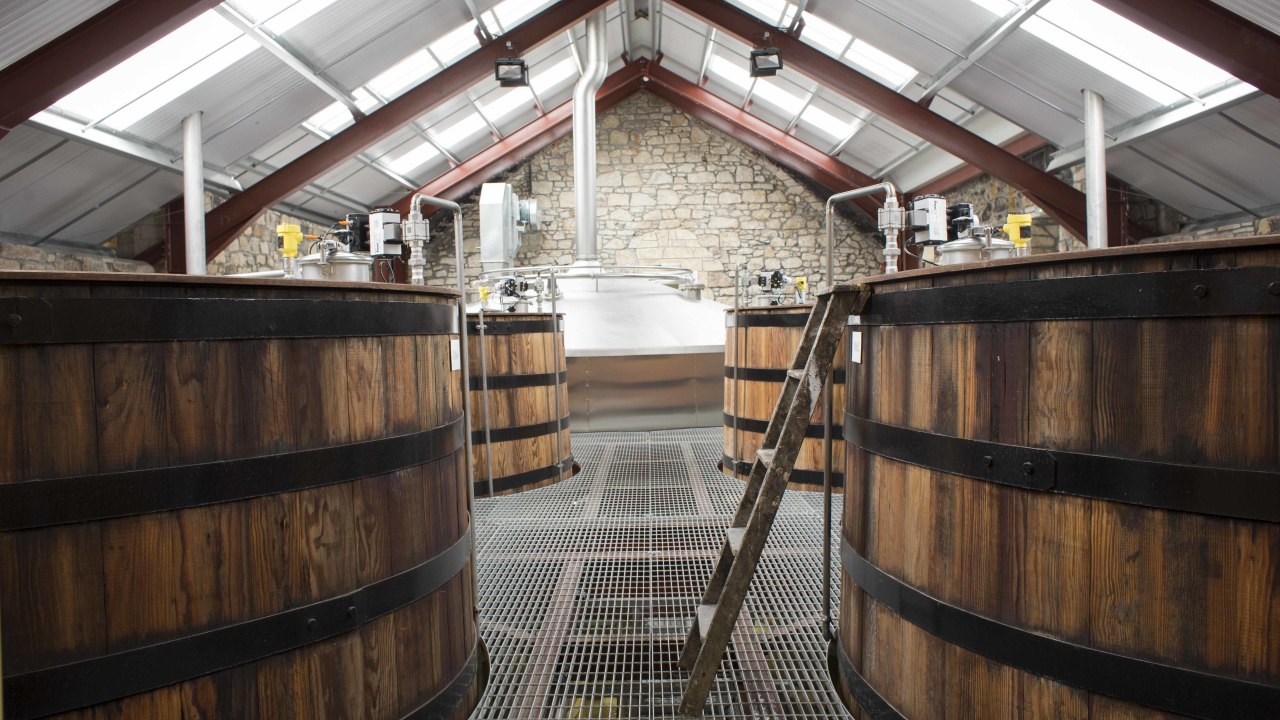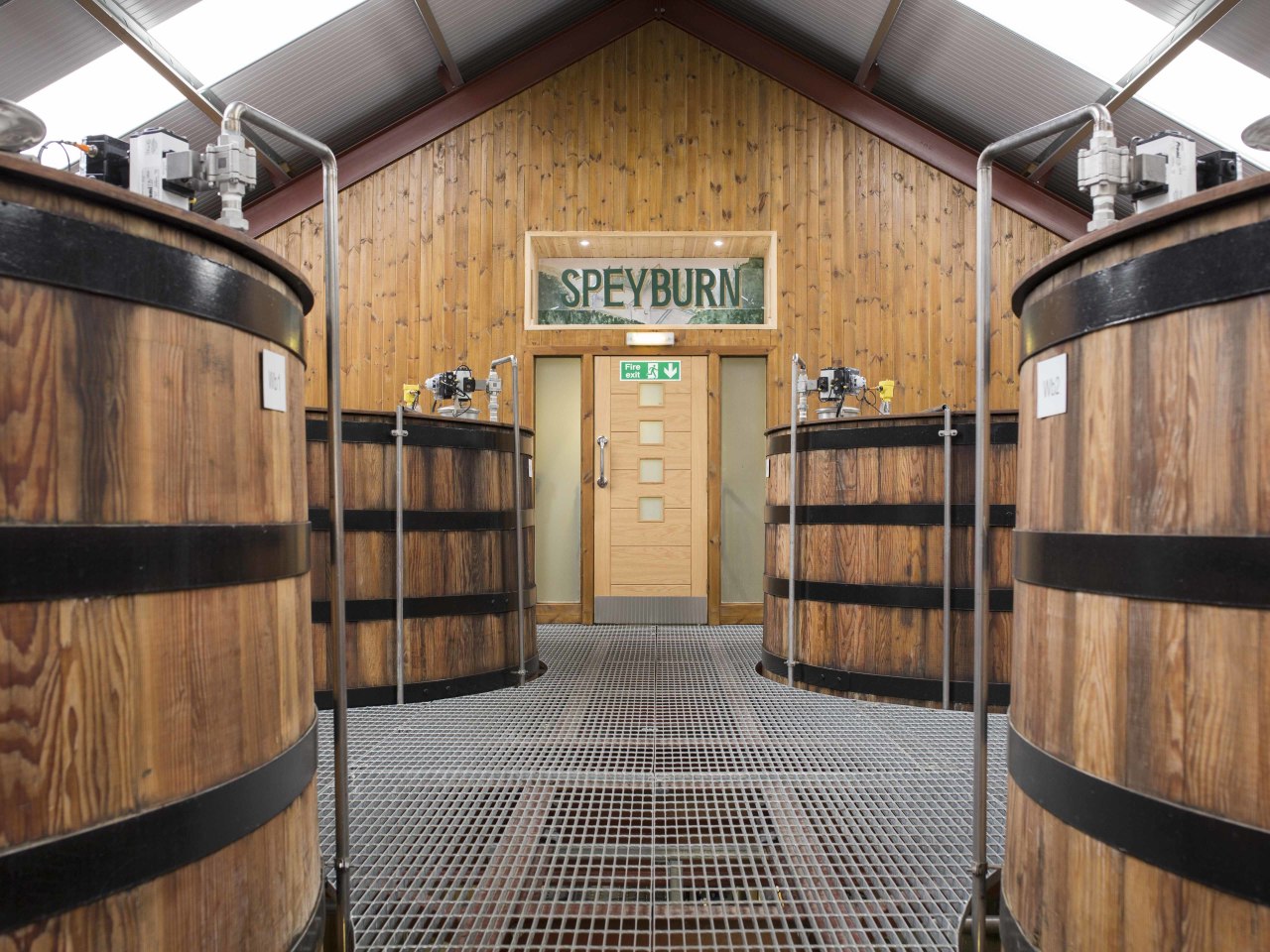 4
FERMENTATION
We use both stainless steel and wooden washbacks, the latter made of Douglas fir. They are large tanks where wort meets yeast and the fermentation takes place. Yeast metabolises sugars to produce alcohol and carbon dioxide in a spectacle of frothing and churning, this is the most visually spectacular part of the process. Long fermentation times here at Speyburn add to the character of the finished single malt whisky. The strong beer produced at this stage is called 'wash' and it already has much of the Speyburn character locked in it.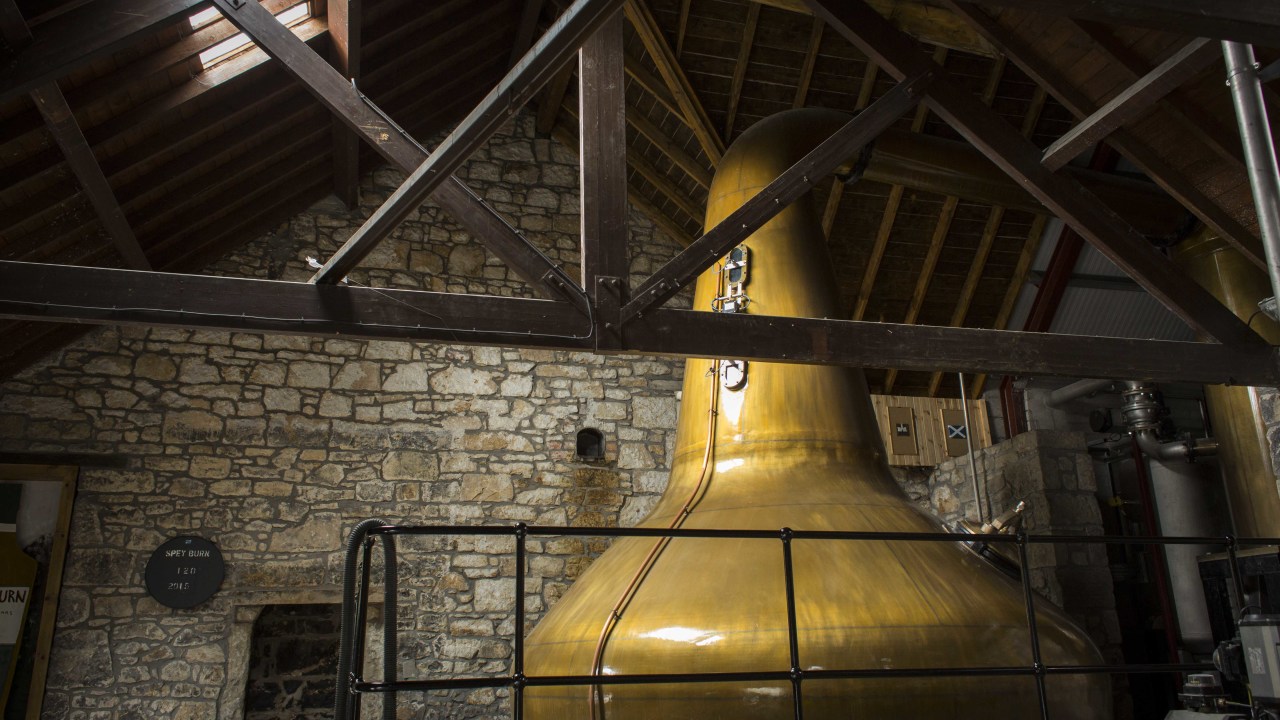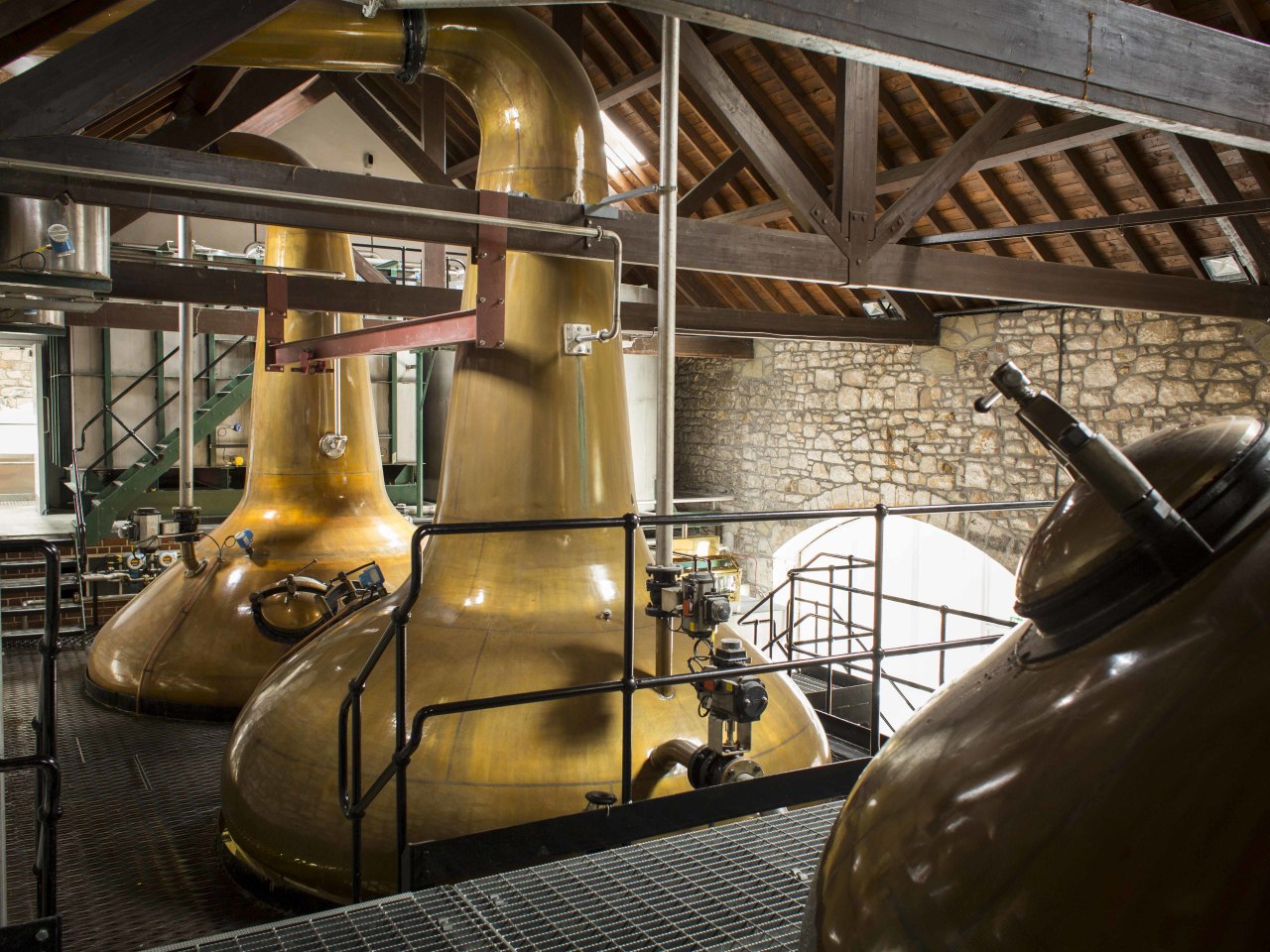 5
DISTILLATION
Sitting proudly at the heart of Speyburn Distillery is one large wash still used for first distillation and two smaller spirit stills for the second. The wash still charges both spirit stills at the same time, an unusual distillation regime which helps us achieve a light yet flavoursome spirit. The stills are of classic Speyside shape, broad at the base with slender necks. They work in tandem with traditional worm tub condensers. This time-honoured method of turning vapour into spirit adds the familiar body and rich character to our whisky.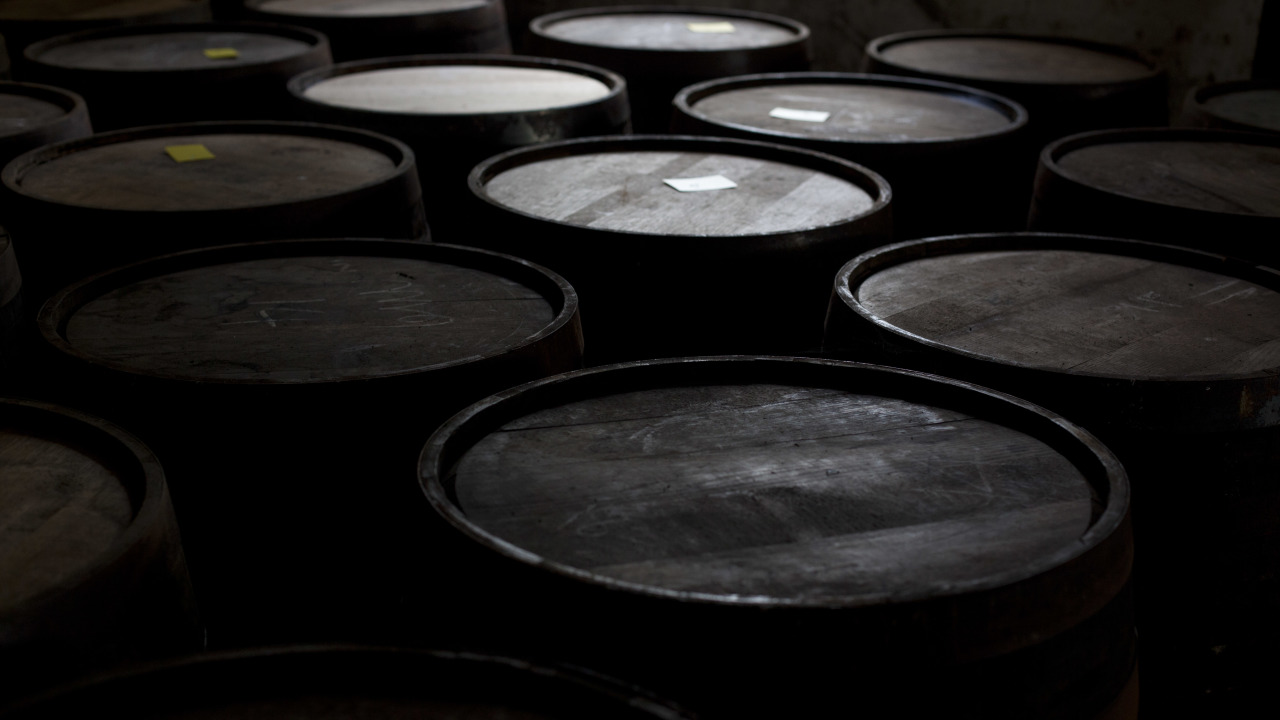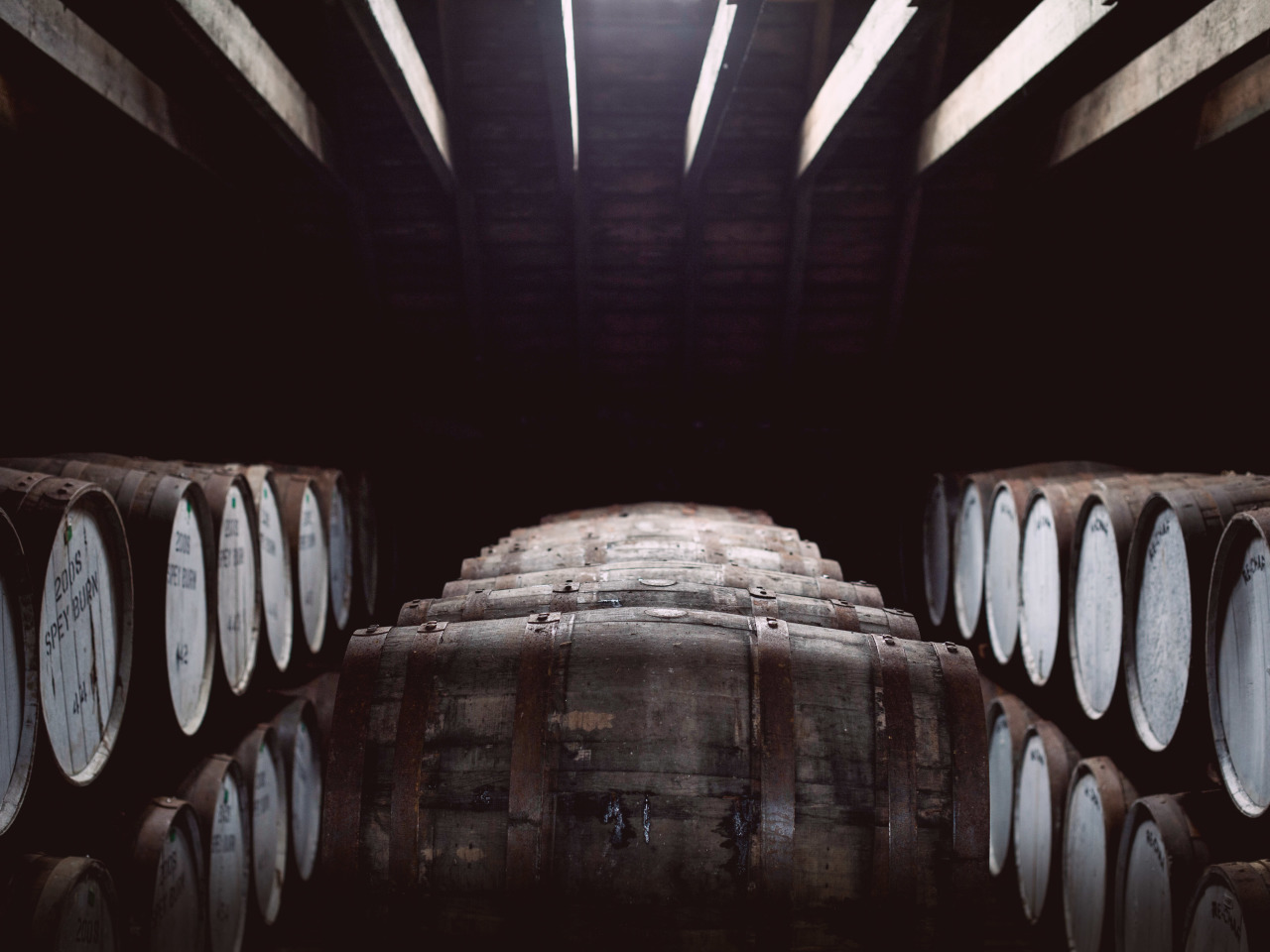 6
MATURATION
The birth of charismatic Speyburn distillate is satisfying but the work is far from done. In fact, the wait is only beginning. All Speyburn single malt is matured in air-dried oak casks seasoned with bourbon or sherry. These excellent vessels help the spirit fully develop its natural qualities. Speyburn is matured in traditional dunnage warehouses. Those dark, cavernous buildings provide the optimum temperature and humidity for a long and even maturation process. As the whisky slowly ages it becomes smoother, sweeter and more flavoursome, resulting after many years is a single malt whisky we're proud to call Speyburn.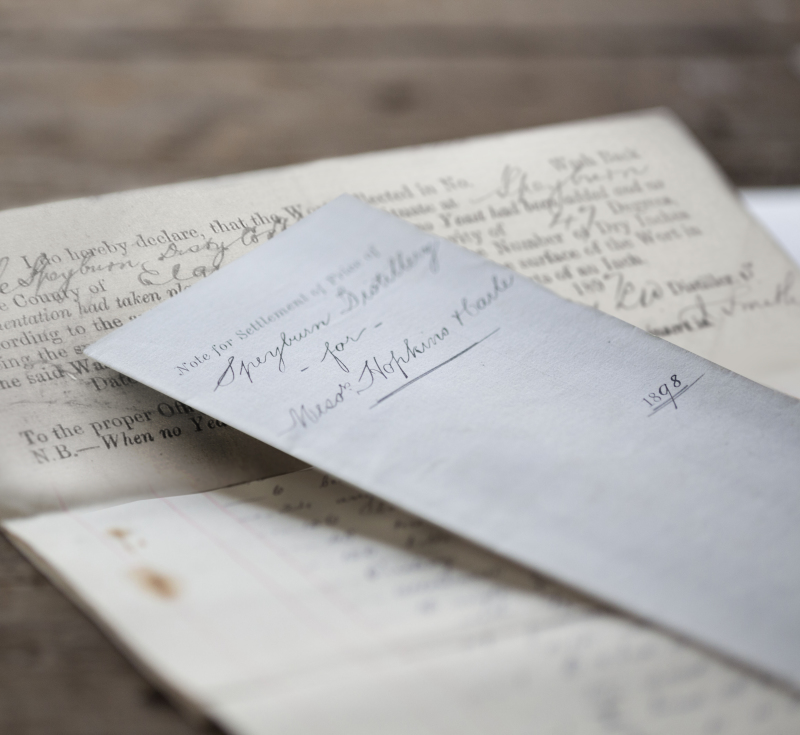 A legacy created 125 years ago
In the year of Queen Victoria's Diamond Jubilee, John Hopkins set out in search for the perfect location to found his whisky distillery amongst the densely wooded glens of Speyside.