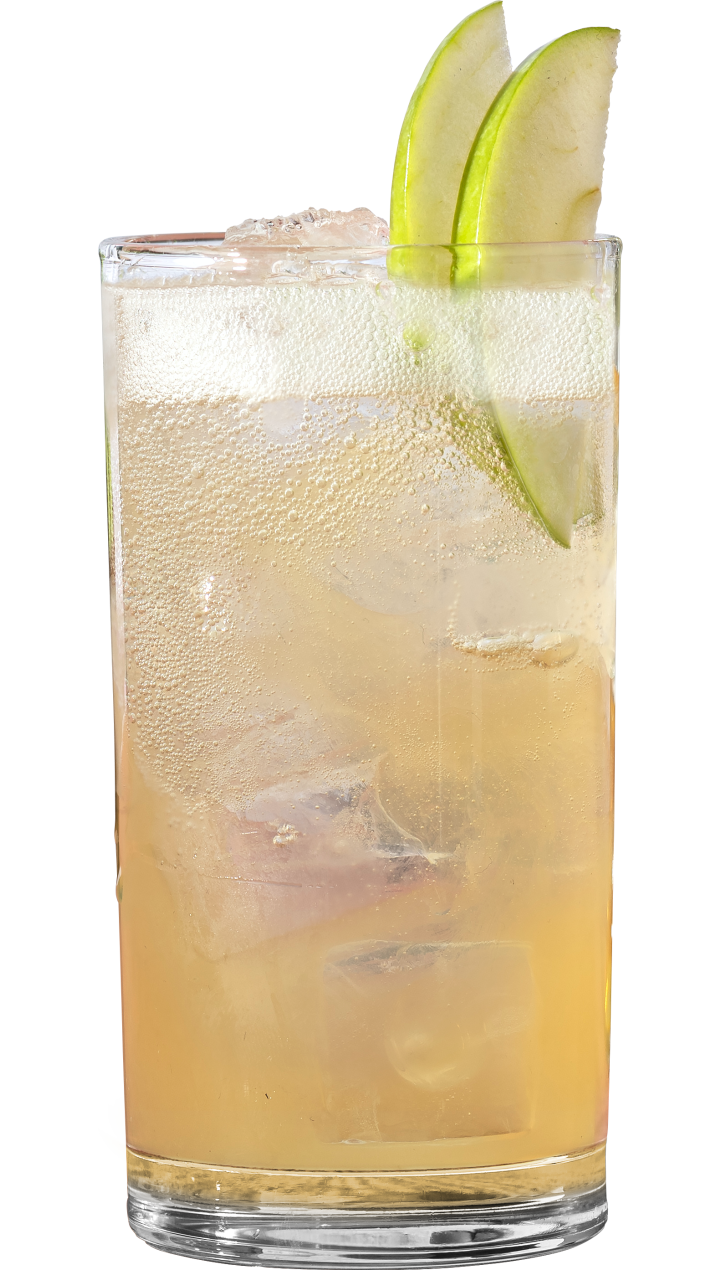 Combine the best of orchard and distillery in this autumnal classic cocktail.
A cocktail for the intrepid.
The smooth heat from whisky and the crisp dry bubbles of Champagne are rare bedfellows but we've brought them together in our unique 125 Highball cocktail to fabulous effect.
Quick, easy and exceeding tasty, the 125 Highball is the perfect celebration cocktail. The foundation of this drink is the deep rounded toasty flavours of our bold Speyburn 10-year-old single malt scotch whisky. When combined with the intense zesty zing of apple cordial along with the sharp dry mouthfeel of champagne you get a stunning cocktail that is a party experience in and of itself. If you're feeling especially creative and have the time, why not add a personal touch by making your own apple cordial over 24 hours. It will definitely be worth the wait.
HOW TO MAKE
40ml (2oz) Speyburn 10 Year Old
30ml Homemade apple cordial*
100ml Champagne
Garnish: Apple slices
Glassware: Highball
Ice: Cubed
METHOD
Add the Speyburn 10 Year Old, cordial and bitters to a highball glass with a good quality cubed ice and top with champagne. Highlights tasting notes of apple and the champagne brings out the toasty tasting notes in our whisky.
Add 2 dashes of Angostura Bitters or a dash of Absinthe to add complexity and complement the other flavours.
Garnish with an apple fan and star anise (you can torch the star anise if you're wanting a touch of theatre!).
*Homemade apple cordial - dice 200g apples and cover in 200g caster sugar for 24hrs in a sealed kilner jar. Strain and lengthen with 200ml boiled water.
FLAVOURS
Crisp orchard fruits, apples, vanilla, sweet-caramel.
WHY WE THINK IT WORKS…
Sparkling apple highlights the orchard fruit notes found in classic Speyside whisky and our Speyburn Ten Year Old. With a crisp fizz and creamy malt undertones, this serve is fruit forward and denotes the region where our whisky is made.
History of the highball
The Highball is a classic whisky cocktail that has been around in one form or another since the late 19th century. First called simply the "Scotch and Soda," which as the name implies, was just whisky mixed with soda water. The drink really took off when bartenders started to add a bit of flair to it, using tall glasses, plenty of ice, and garnishes like lemon or lime wedges. The first mention of the Highball was in C.F. Lawlor's 1895 "The Mixicologist," where he rather oddly referred to it as the "Splificator." Dubious names aside, today, the Highball remains a popular choice for those looking for a refreshing and simple whisky cocktail, whether you're celebrating with friends or enjoying a cosy night in.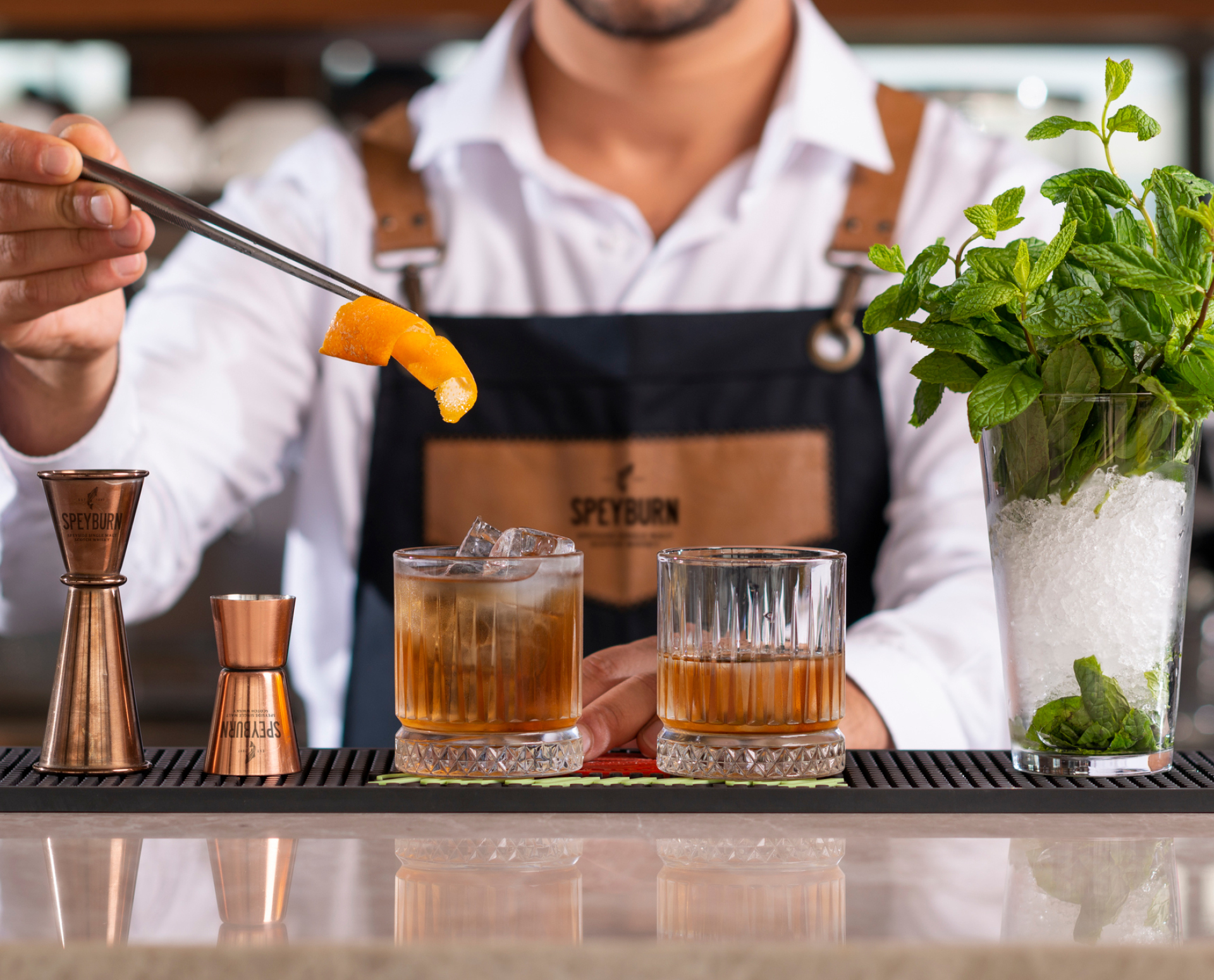 Serving Tip
YOU DON'T HAVE TO USE CHAMPAGNE, PROSECCO, CAVA OR ANY OTHER BUBBLES WILL ALSO WORK