Speyburn infused recipes
6. 4. 2017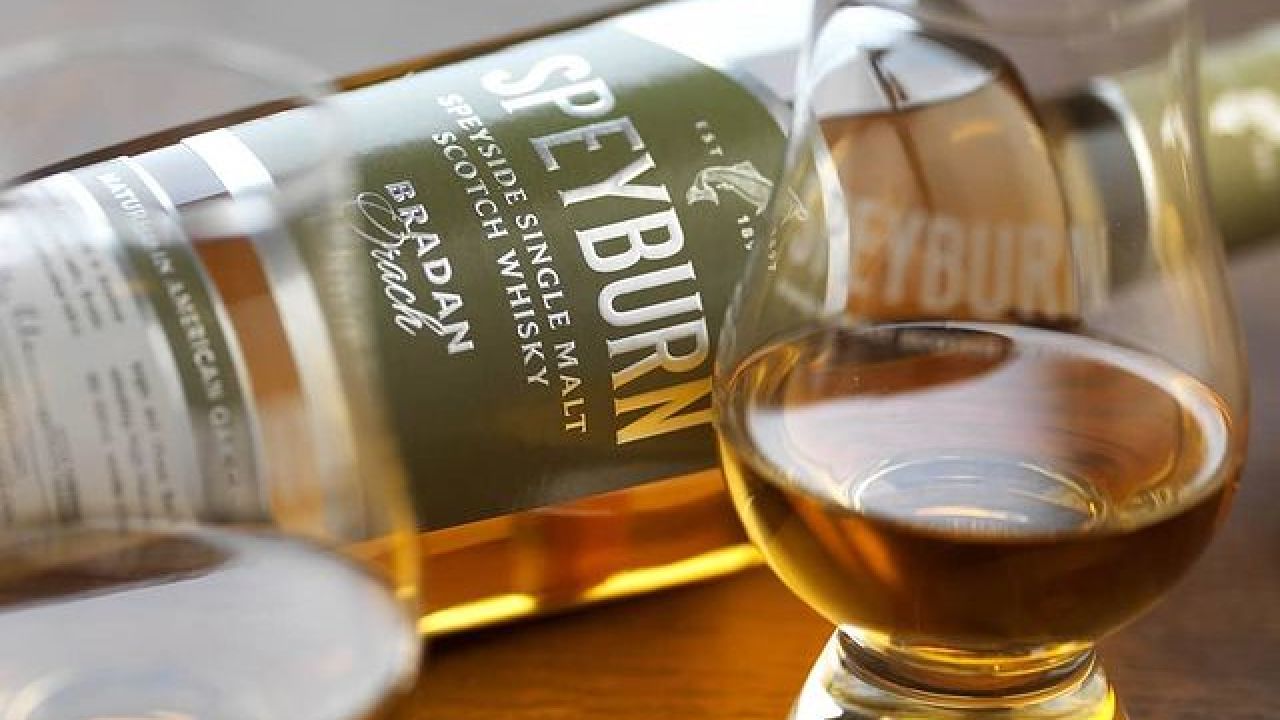 Swedish cuisine has come a long way in the past 20 years and these days, Stockholm, is seen as a haute cuisine hotspot with many restaurants and chefs winning international awards. And, with their whisky loving culture, we think our team in Sweden are perfectly placed to combine their love of whisky and food to bring you two delicious Speyburn infused recipes.
Our Swedish team are proud of their heritage and have kept traditional Swedish ingredients such as salmon, lingonberries and reindeer at the forefront of the recipe. Created and served in an innovative way we're sure you'll enjoy them – traditional yet innovative, just like our whisky.
Salmon tartar with Speyburn Bradan Orach
– Serves 4
Ingredients
100g fresh salmon
100g smoked salmon
2cl Speyburn Bradan Orach
Salt, black pepper
0.5 red onion
2 tablespoons chives
5 cm cucumber
1 pinch sugar
3 tablespoons of mustard
3 tablespoons sour cream
1 tablespoon horseradish
2 tablespoons salt roasted pumpkin seeds
Method
Cut the fresh and cold smoked salmon into cubes, approximately 1x1cm.
Put the fresh salmon in a plastic bag with Speyburn Bradan Orach, season with salt and pepper and marinate for 1 hour.
Chop the red onion and cut chives.
Peel and cut cucumber approximately in 1x1cm pieces, seasoning with a pinch of sugar.
Toast the pumpkin seeds in an oven pre-heated to 150 degrees for 30 minutes, splash a mixture of 1 part of salt and 3 parts of water over the pre-roasted seeds. Stir well and place back in over for 5 minutes.
Mix the diced smoked salmon and the marinated salmon and season.
Take 4 plates and add the salmon mix at the bottom of the plate and arrange with the onions, chives, cucumber and sour cream on top of the salmon.
Finally, sprinkle the pumpkin seeds and grate the horseradish over the salmon tartar.
Serve with Speyburn Bradan Orach.
Morsels of smoked reindeer and Speyburn 10 Years Old spiced lingonberries
– Serves 4-6
Ingredients
300g Smoked reindeer
2 cups sour cream
Salt, black pepper
0.5 dl Speyburn 10 years
0.5 dl lingonberries
1 tablespoon cut chives
Thyme
Deep-fried parsley
4 thin slices of white bread
3 tablespoons melted butter
Method
Cut the smoked reindeer into pieces
Mix the smoked reindeer in a food processor with sour cream into a smooth texture, taste.
Pour Speyburn 10YO into a saucepan, boil thoroughly so that all alcohol evaporates.
Add the berries, stir and set aside from the hotplate.
Wet the bread with the browned butter, divide each bread slice into 4-6 pieces, put on a baking tray and toast in pre-heated oven at 150 degrees for 25 minutes, until golden and quite brittle.
Add a spoonful of the reindeer / sour cream mix on each piece of bread, garnish with the lingonberries and herbs.
Serve with Speyburn 10 Years Old.
Do you have a Speyburn infused recipe you would like to share with us?