A new look for Speyburn
13. 9. 2017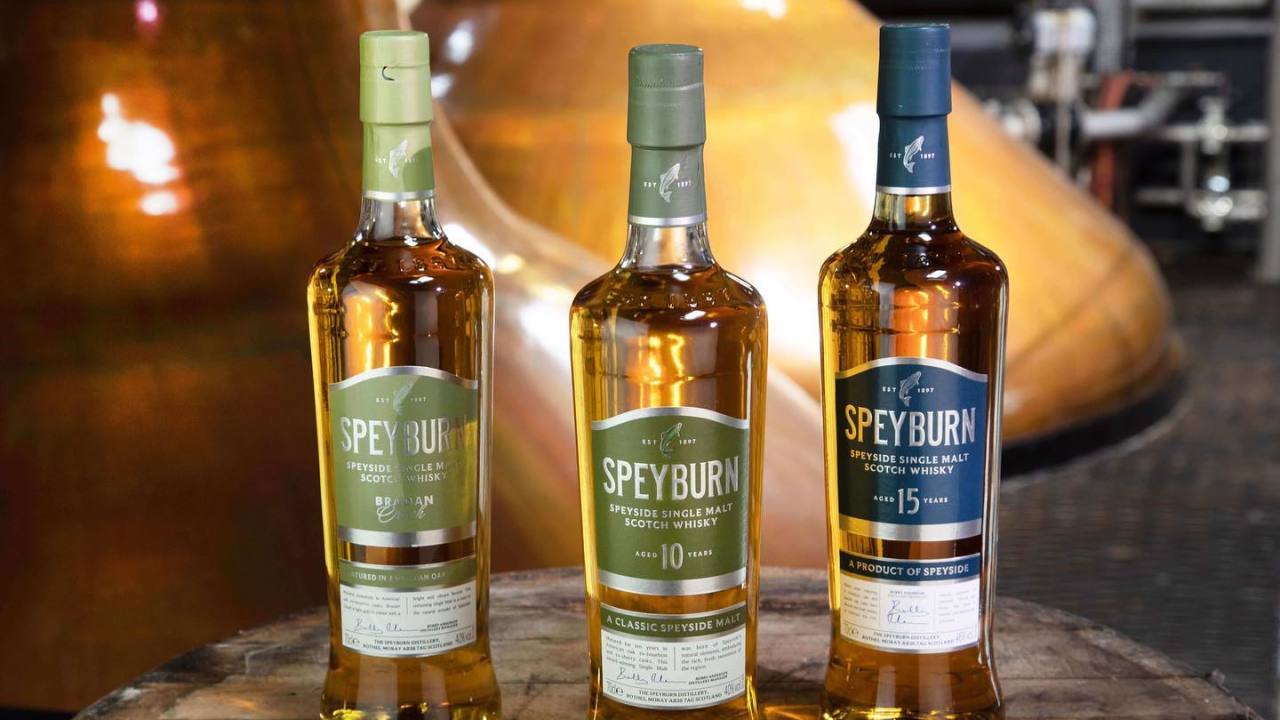 For the first time in five years, we are delighted to announce a new look for Speyburn.
With 120 years of whisky-making traditions at our home in Speyside, our refreshed packaging pays homage to our Distillery and showcases the natural landscape that gives us all we need to create Speyburn Whisky.
Each whisky in the collection features photography of our iconic distillery and the stunning surrounding Speyside landscape. With all whiskies carrying our leaping salmon emblem, a tribute to the River Spey which is as famous for its salmon fishing as it is with its relationship with whisky. We've a lot to thank Speyside for.
The bottle is now presented in a premium carton, making it perfect for any gifting occasion, or why not gift yourself?! Our new packaging will be rolling out worldwide in the next few months, and when you manage to add a bottle to your collection be sure to use #SpeyburnWhisky, for a chance to feature on our social channels.
Introducing, Speyburn 15 Years Old
To complement our new look, we are thrilled to introduce you to our newest expression, Speyburn 15 Years Old. A limited release expression that will join our core range of Bradan Orach and 10 Years Old.
Created using fresh spring water from the Granty Burn, a stream flowing with soft and clear spring water and a major tributary of the River Spey. This unique expression has been matured in American oak and Spanish oak casks, adopting the fragrant Speyside air and surrounding rich woodland over time to become a full-bodied and vibrant dram.
The distinctive amber liquid with golden highlights, has the aroma of subtle dark chocolate, vanilla, orange, raisins and spice. The rich taste is bursting, with notes of citrus fruits and has a creamy, warm and long-lasting finish.
To keep up to date with all things Speyburn, why not follow us on social media –
Facebook - https://www.facebook.com/SpeyburnWhisky/
Twitter - @SpeyburnWhisky
Instagram - @speyburn_whisky
Think Speyside, Think Speyburn.